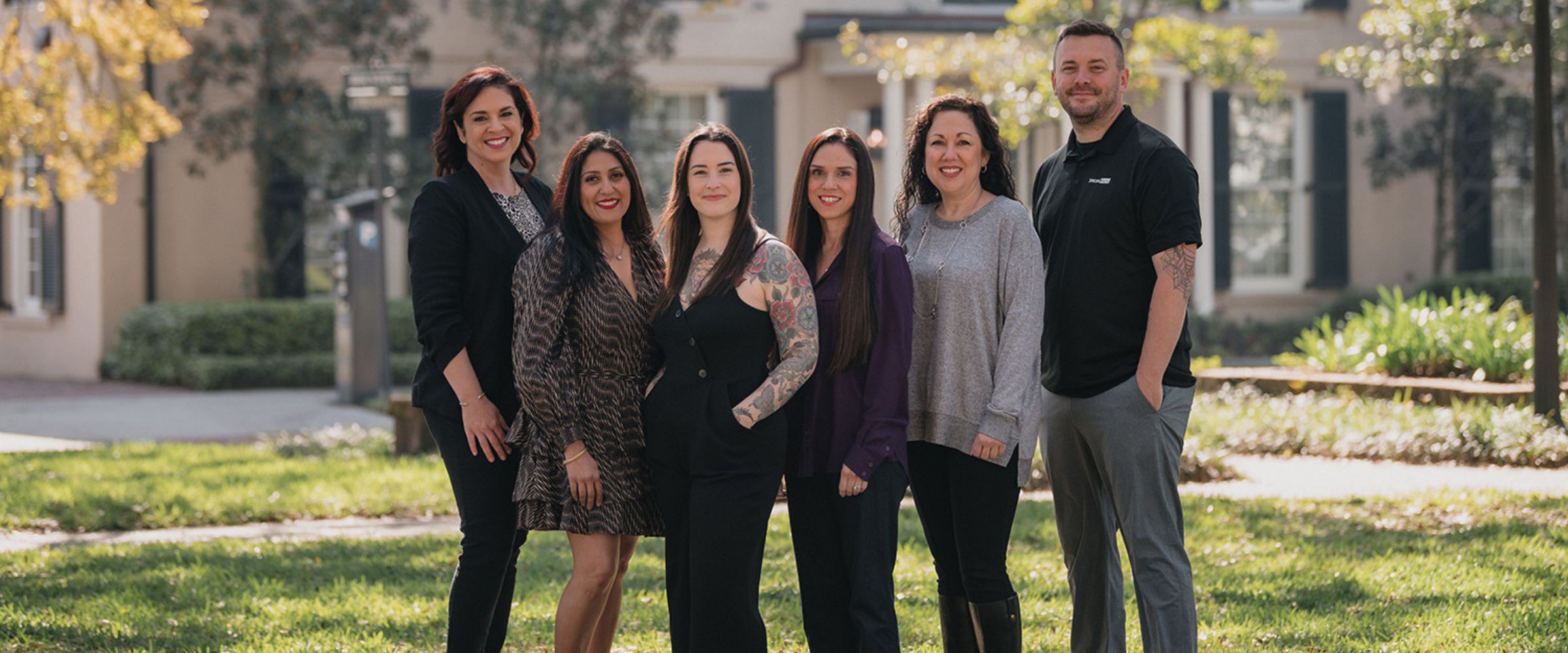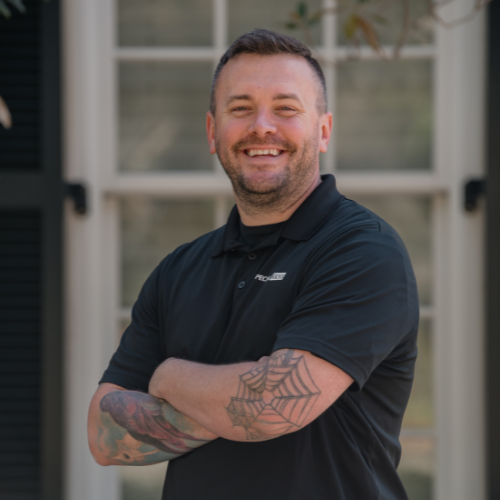 Carson Fortner
President
Mr. Carson Leslie Fortner a southerner born and raised, was born on December 15th, 1987. Mr Fortner is the middle child of two amazing sisters and son to Philip and Marsa Fortner. He has a 6yo old daughter and a beautiful loving wife. Carson started his training under Charles Prescott in 1994. Over 29 years later Mr Fortner continues his training and love for martial arts. His love for Special Needs martial arts started after getting a young lady with the CP to talk and walk for the very first time. 2 years later Carson met Austin Smith with DS and family and the journey has continued from there. Mr Fortner has had many first with his students. He is known as the Autism Whisperer and loves the opportunity to work with anyone that has been told in the past that they "can't" or "not possible". This is what drives him to figure it out and to make anything possible through Special Kicks.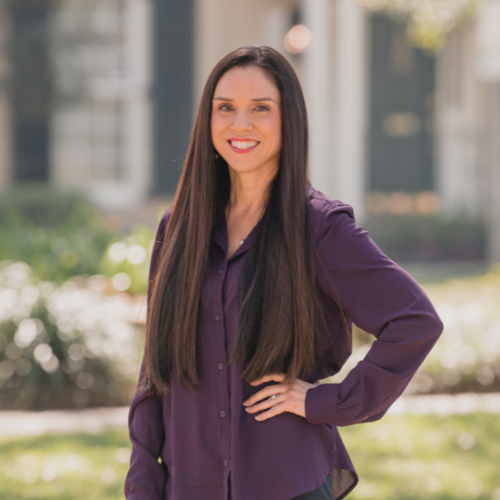 Jessica English
Secretary
Jessica Martínez English serves Special Kicks on the board of directors as both board member and secretary. She has four children, two of which are a part of the Special Kicks program in karate and jiu-jitsu. Jessica trains jiu-jitsu as well. After recognizing the need for socialization among Special Kicks students, she helped to initiate Sidekicks—a peer buddy-mentor program. She holds an MFA in English from the University of Notre Dame.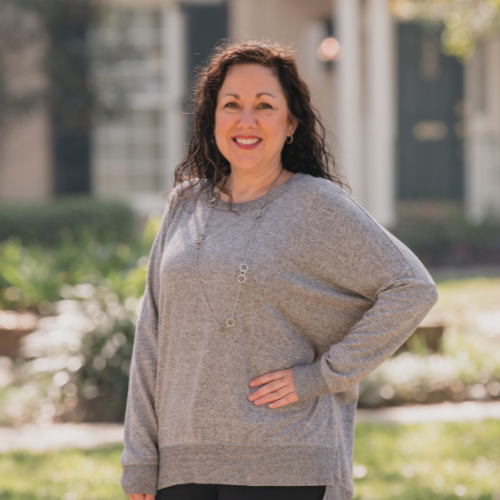 Chelly Davis
Treasurer
Chelly Davis is the parent to four amazing children, has the best son-in-law, and two rambunctious grandchildren. Her reason for involvement with the Special Kicks program is her youngest, Maddox. He is the reason she was introduced to Carson Fortner through a mutual acquaintance about seven years ago. What this program has done for Maddox and her family has been nothing short of life changing. Maddox has Cerebral Palsy, a seizure disorder, is nonverbal, and is in a wheelchair. He attended summer camp last year for the first time ever. Chelly also volunteered and was able to experience on another level what this program is truly all about. During camp week, she was able to witness a level of commitment to not only her child but to all of the other students/campers. The children that attended the camp came with a plethora of diagnoses and not one child was treated differently than any other. Everyone was included in the way that "they" needed to be. Chelly brings twenty plus years of experience in banking and finance and is the owner of Low Country Bookkeeping and Payroll Services LLC. Her hope is to be able to be a part of this organization for many years to come.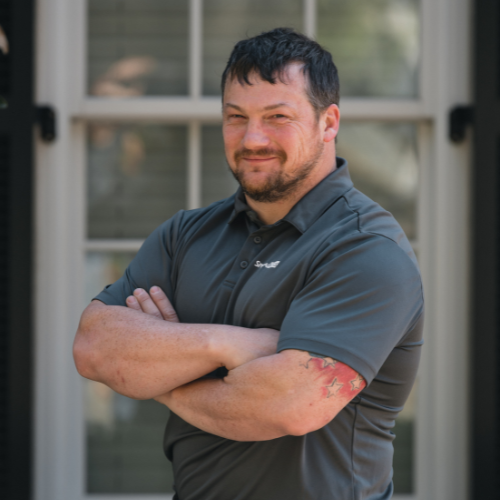 Joseph Bouchard
Board Member
"Chappy" is a retired Army Ranger. Chappy has been teaching Krav Maga since 2016 and has since earned his 2nd degree black belt in Krav Maga. His entire family of five trains at our facility along with his daughter, Jacqueline, who is in the Special Kicks program. He has experience working with students with PTSD as well as students with amputations.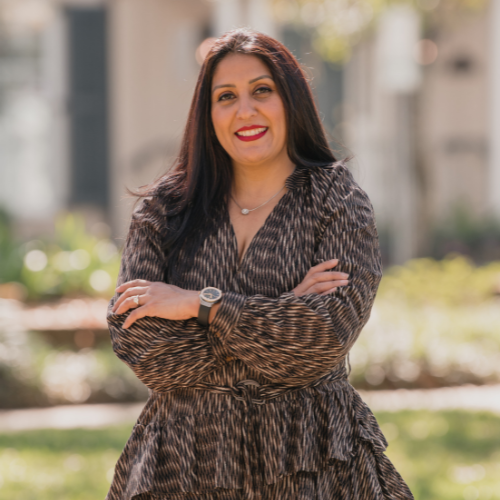 Teejal Patel
Board Member
Teejal Patel was born in Nairobi, Kenya. Teejal's family relocated to the USA in 1992 from Africa. Teejal's parents, Virendra and Harshila Patel, were proprietors of a gas station in Florida. Teejal has two sisters, Neejal and Hirel. Teejal got married and moved to Georgia with her husband Rajesh Patel in 2003. Together, they have three children - Jivaal, Tanishkaa, and Dhrish. Teejal and her husband own several businesses in Savannah GA, which include Sam's Sneads, 201 Lounge, Toasted Yolk, and Prime Liquor. Jivaal started Pooler Karate with Mr. Carson when he was four years old, and they have known Master Carson for almost 11 years. Jivaal reached his 4th degree black belt with him. Teejal also takes Krav Maga at Pooler Karate and is going to be a black belt in November 2023. Master Carson is an excellent example of a young man who started a business in martial arts and turned it into a passion. He began with just karate and gradually added many forms of martial arts, but most importantly, the Special Kicks Program. This program helps children who need a little more attention and belief in themselves. Master Carson and his team at Pooler Karate do a fantastic job of helping their community in times of need. Teejal is proud to be a part of the Pooler Karate family.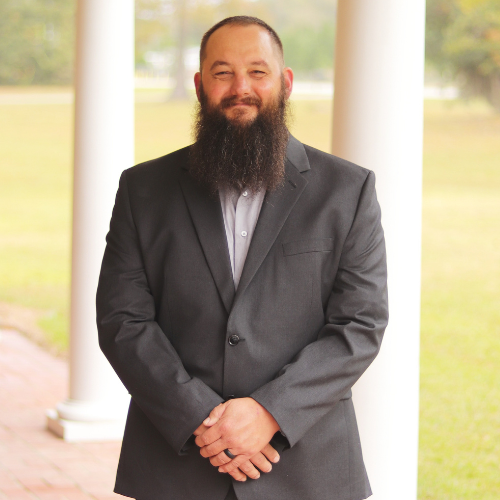 Tristram Meyers
Board Member
Tris is married to Christina and has five children, Caleb, Casey, Caitlin, Aiden, and Natalie, a daughter-in-law, Quinn, two son-in-laws, Charlie and Noah, and one foster son that is in the Special Kicks program. He also has an amazing grandson and granddaughter. Tris is an Army Veteran and works for Ross Systems and Controls in Savannah, GA.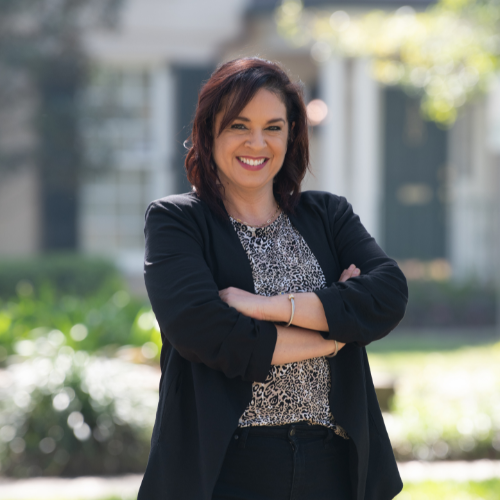 Dr. Frances Mercado-Rodriguez
Board Member
Dr. Frances Mercado-Rodriguez is the Director of Clinical Education and Assistant Professor for the Respiratory Therapy Program at Georgia Southern University. With over a decade in the healthcare field as a registered respiratory therapist, she has not only contributed to the care of critically ill patients but has also educated and mentored current and new clinicians entering the field. Her greatest accomplishment is being the best mother to her amazing son Alexis Mercado who is a member of Special Kicks. Frances currently resides in Savannah, Georgia with Alexis and her husband Luis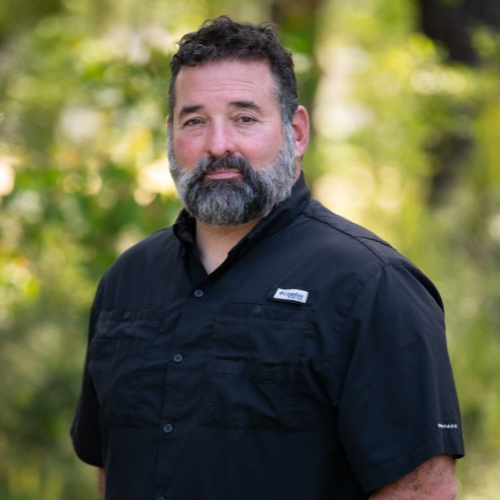 Timothy Goros
Board Member
Timothy Goros has been a part of Pooler Karate for almost seven years. His son trains Tang Soo Do, Krav Maga, and Brazilian Jiu-Jitsu. Tim started volunteering with the Wild Game Dinner fundraiser for Special Kicks, which had a huge impact on his life. He loves seeing how this event helps and enables special needs children to achieve all things they were told were impossible.